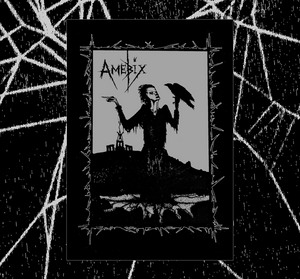 Art scanned in from a bootleg LP and digitally manipulated
Details:
Printed on rough surface with less ink for an intentionally sketchy look
Great for use as a sew on patch, back patch, or wall tapestry.


Attention:

Pre-Order item (please allow 3-4 weeks for processing before order is shipped)
If you order in stock items along with this one, all items will ship when this one is ready. 

*processing times are estimates.